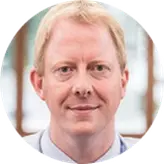 Rev. Patrick Baker
1,118 Sermons
Patrick Baker grew up in the South East of England and was converted to Christ in his teenage years. He studied in The Whitefield College of the Bible, Northern Ireland.
He is currently the minister of Grace Free Presbyterian Church in Newtownards, Northern Ireland.
Patrick is married to Naomi and they have four children.