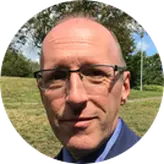 Barry Galvin
65 Sermons
Hello friend, I'm Barry, and I am a saved, Authorized Version King James Holy Bible-believing Christian living in the UK. I have been reading, studying, teaching, and preaching God's word (as best I can; rightly dividing the word of truth) since 2008.
I am a straight talker, a soulwinner (as best I can), and I always preach the word of God in truth and in love, and without apology or compromise.
May the Lord richly bless you as you listen to my audio messages.