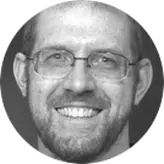 Phil Siefkes
333 Sermons
By God's amazing grace alone, Phil was drawn to salvation in Jesus Christ as a college freshman. He began his pastoral ministry as an assistant pastor (working specifically with youth and music) in 1983 while in seminary. He became the senior pastor here at Calvary in December of 1985. He is committed to the systematic expository teaching and preaching of God's Word.
His educational background includes being a graduate of Pillsbury Baptist Bible College (BS), Central Baptist Theological Seminary (MDiv), and Trinity Theological Seminary (DMin in Biblical Counseling).
Phil and his wife Connie have been joyfully married for over 40 years. They have four adult children, and ten grandchildren (affectionately known as The Littles). Phil is a native of southern Minnesota, ministering approximately 1 hour from the small town in which he was reared. He enjoys tinkering with music, and the occasional haphazard game of golf.