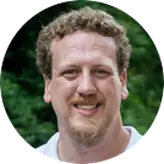 Andrew Norton
243 Sermons
Pastor Andrew Norton grew up in the Atlanta, GA area. He trusted Jesus Christ as Savior at a camp at age 8 and as an early teen felt the Lord calling him into full-time ministry.
​Andrew received his B.A. in Youth Ministries from Bob Jones University in 2011 and his M.A. in Pastoral Studies in 2013. Andrew and his wife Elisabeth, who studied Nursing, met while in school at BJU and were married in 2011.
Andrew and Elisabeth have four children: Caleb, Chloe, Joanna, and Alyssa.